Hello everyone!
Things are finally starting to warm up! So to celebrate the warming temperatures you can find a link to get
3 free energy drinks for free
below! :)
Now onto this Weeks News
.
1. In the next few days we will be updating the game and adding:
a) Ability for players to
submit buildings to the auctions listing
.
b) A
tool to set production, employees, machines
for all buildings
in one window.
c) Lots of smaller improvements and fixes.
2. We'd like to remind players without a premium package that you can
renew machines
in the production buildings
easily threw the List of buildings
window.
3.
Coming soon! - big map and city levels
- in the next few weeks we will be adding the "Big Map" to the game. This is a really big update and it means that all cities will be placed on one big map and by moving the map you will be able to move from your current city to another city. This is required for our trains update to work. City's will now have special tasks which will help cities to grow from small towns to big cities. Trains will be added later, but we really need to create space on map for them.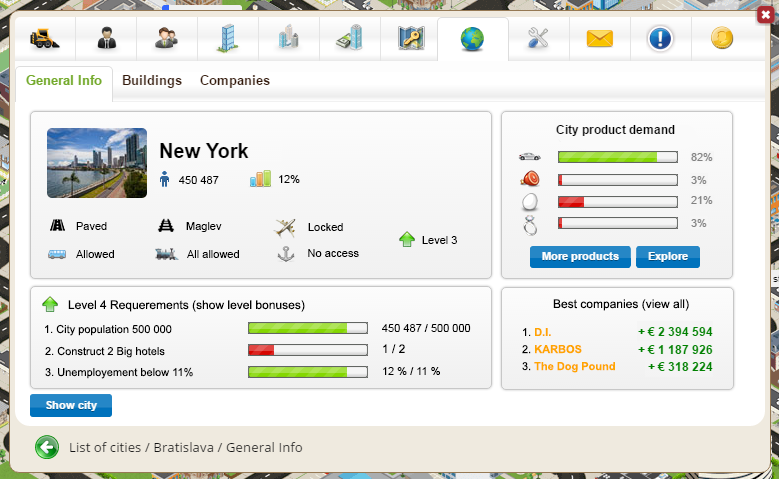 To get the gift +3 free energy gifts
, please click here:
Web players:
http://www.investor-city.com/gift/17/
Facebook players:
https://apps.facebook.com/investorcity/?gift=17
Have a nice day,
Mark