Hello everyone,
we continue with adding new features soon after last update, so here is the list of few new features we added to game (all of them are from players requests):
1.
Company income graph
- in this graph you can see your company income for last 30 days for premium players and 3 days for non premium players. Data is displayed as weeks for premium players. You can find the graph in the menu My company / Finance / Overview.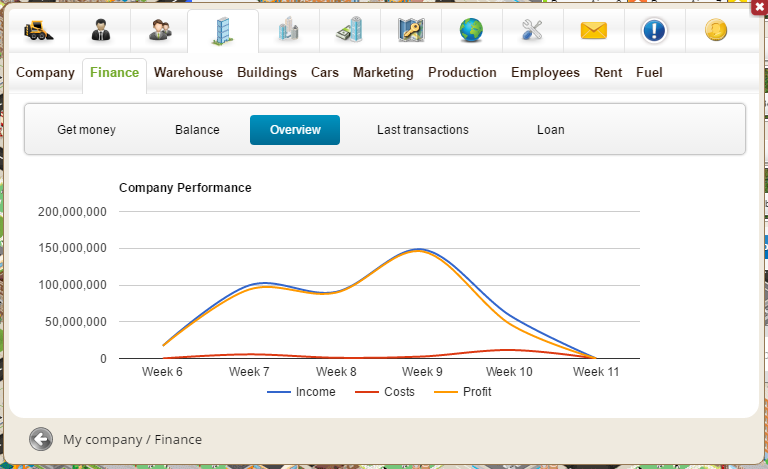 2.
Private city `view` right
- players can now add other players to their private city only as viewers without possibility to construct new buildings.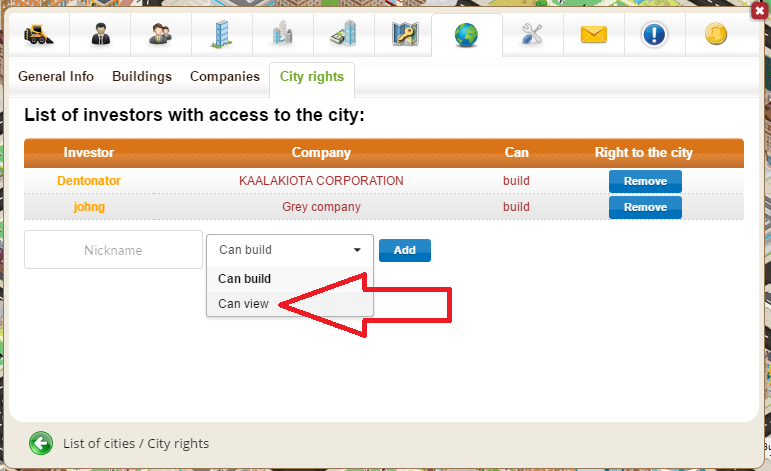 3.
Headquarters bonus in building list
- in building list when viewing own buildings players now can see the HQ bonus.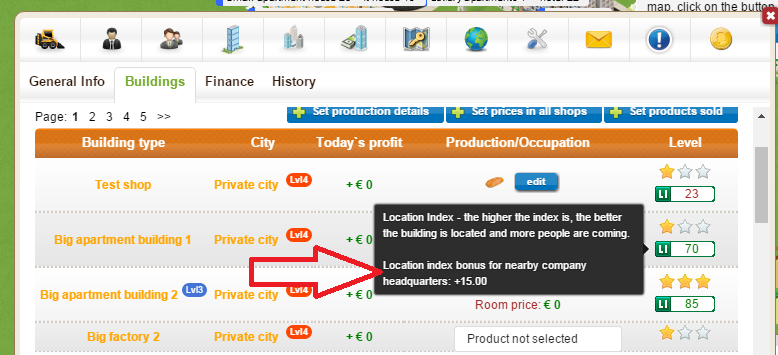 4. We added
Total location index
in building window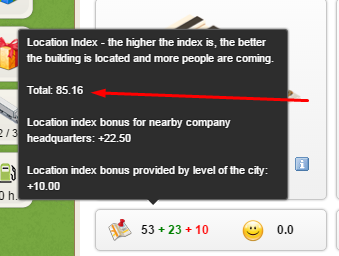 5. We fixed
expected income in shops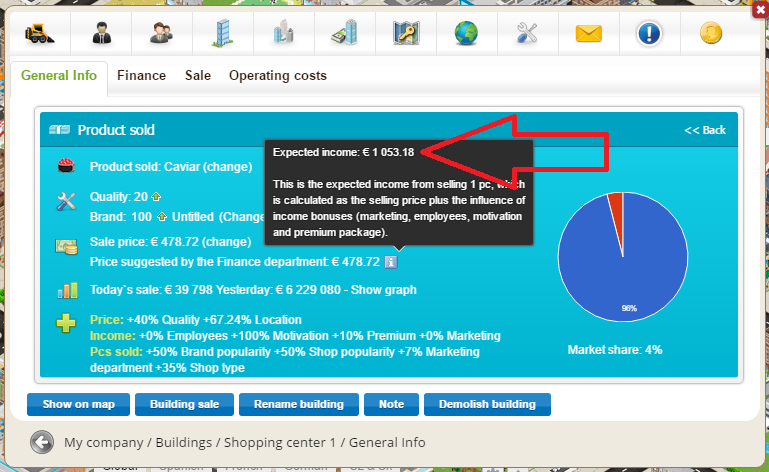 Have a nice day,
Mark