Hello everyone,
as you all know, we are hard at work on getting
trains
out to you all. Today we`d like to share with you an image of the coming train factory and few tidbits of information about it.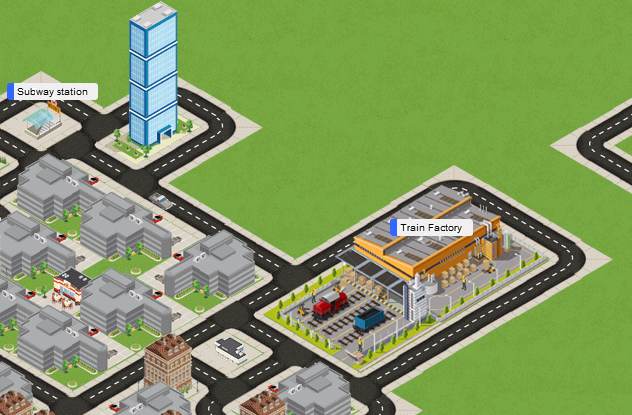 The train factory
will be a really large Building (our biggest yet) at 6x3 map tiles. It will cost in-game money and energy. So everybody will be able to construct it.
Rails and trains
will be produced in this train factory. Rails will work a little bit differently than roads. Roads cost some money and can be placed easily on the map where Rails needs to be produced in the train factory first before they can be placed on the map.
We`d like to thank you all for your patience and would like to offer this little
gift for you +3 energy drinks for free
.
Click on link below to get your drinks (**Offer Valid until 2018/02/25**):
Web players:
http://www.investor-city.com/gift/40/
Facebook players:
https://apps.facebook.com/investorcity/?gift=40
Have a nice day,
Mark