Hello everyone,
we are getting to
last phase of train development
. Now we are able to say, that
trains will be added to game in first days of April
. We will bring more information about trains in next news.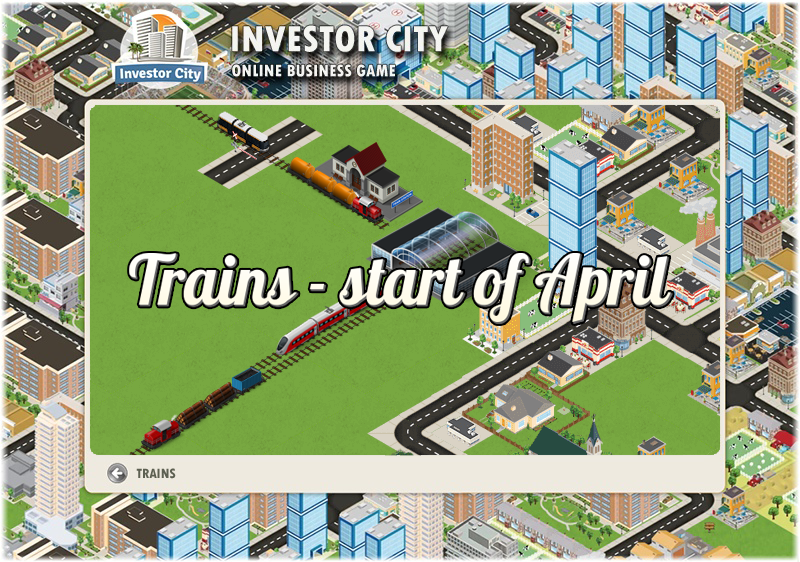 In last week we added few features to game:
1. City filter
- now it is much easier to find any city in game. Just put some letters from city name to new textbox and cities will be imediatelly filtered.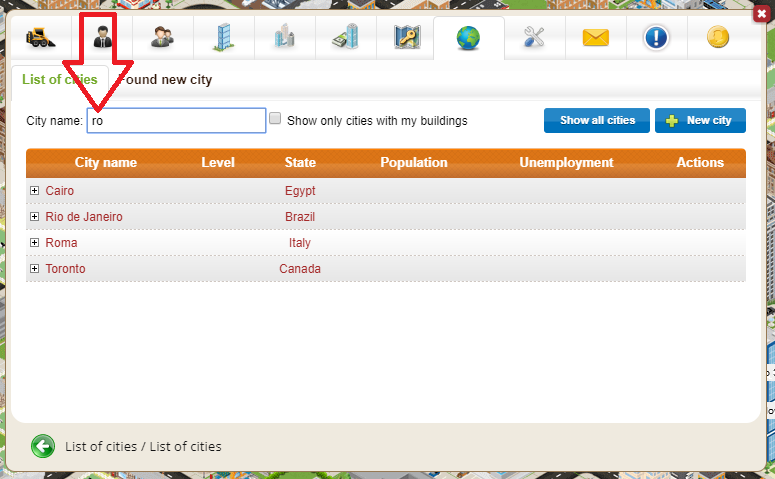 2. New buildings in Auction
- New public buildings were added last week to auction. We have added lot of buildings! Every 30 minutes ends one public building auction.
3. Old buildings removed
- We've removed buildings of very old and inactive players who were at low levels (level < 8). This has created extra space on the map.
4. City borders
- we expanded city borders for public cities, so there is enough space for new buildings. Borders were expanded for cities that are full or almost full of buildings.
5. Products unlock level change
- We have changed unlock level for Ink to 50 (from 51) and for Canned tuna to 51 (from 50). The Canned tuna production requires Ink, so this product needs to be unlocked first. Players that are in level 50 and already unlocked Ink are able to use it.
6. My Company / Production
- this window was loading very slowly for players with lot of buildings. We fixed this problem.
Have a nice day,
Mark