Hi,
new features were added to game:
1. Endless mine
- this new building will mine raw materials forever. This building costs 30 gold coins and 5000 energy. It saves time for people that do not want to spend time with Exploration borehole construction, analyzing and with constructing mines.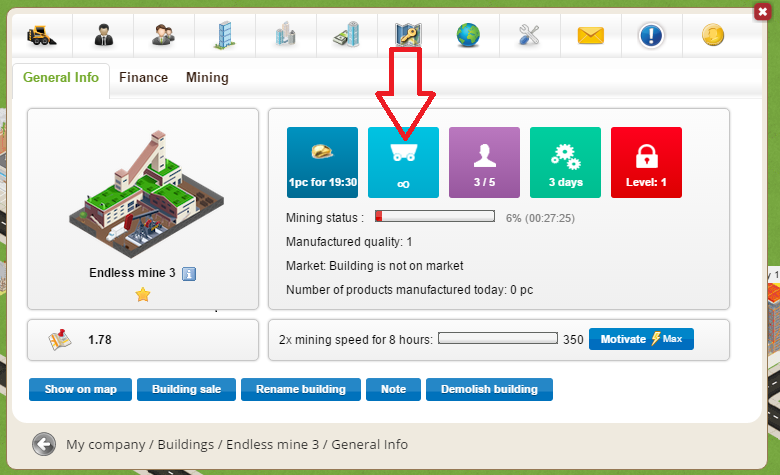 2. Endless oil well
- this new building will produce oil forever. This building costs 30 gold coins and 5000 energy.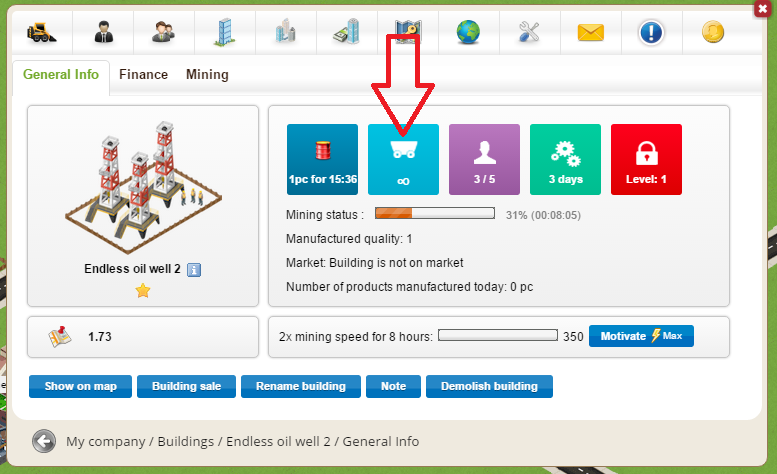 3. Warning icon for mines
- in the list of building is from today new warning icon for situation that mine or oil well is mining raw materials that have been extracted.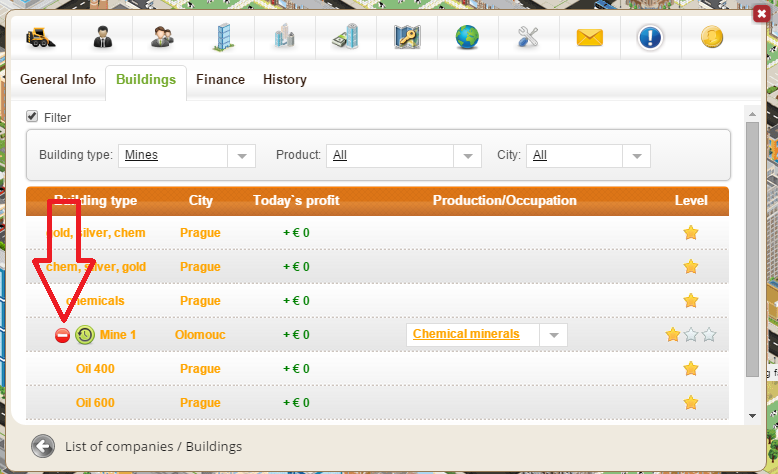 4. Market fee
- we removed market fee, but we added maximum price for selling buildings. It depends on building type and is equal to ten times price for construction. For example Big business center can be constructed for 600 000, so it can be sold for a maximum 6 000 000. This game should be about something else than about building market. There were some players that moved in rankings really quickly and many other players complained how they did that. We are open to talk about this maximum, we will analyze it and maybe change in the future. We are listening to players, so we removed the market fee and we will listen in the future too, so if you want to say something, feel free to do it.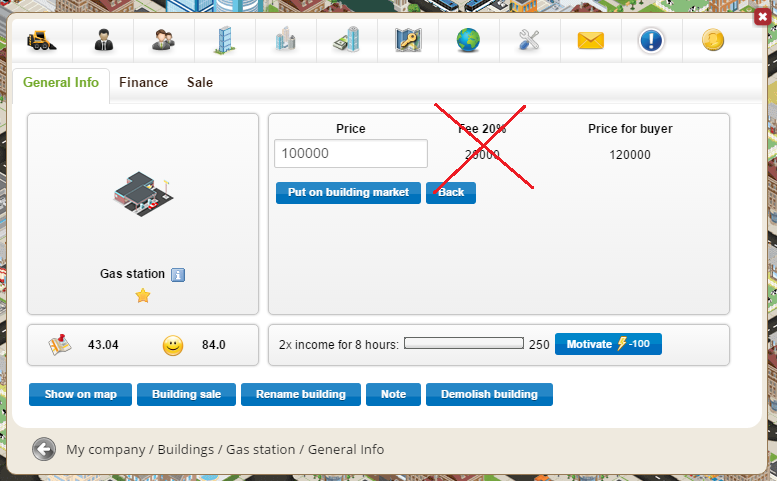 5. Chat
- we added new tabs for other languages and highlight the team members. They are here for you, so if you see somebody in chat, you can ask him questions about game.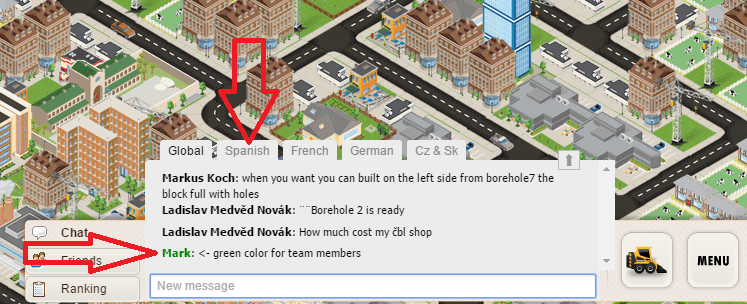 6. Chat rules
- we add rules for chat.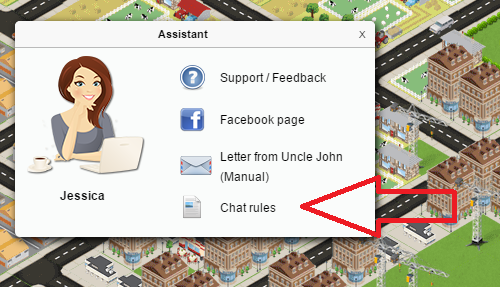 Have a nice day,
Mark