Hi,
today we have added new features to the game:
1. Set prices in all shops
- this new button will allow you to set the selling price for all your shops and gas stations to the recommended price with one click. This is a Premium account feature.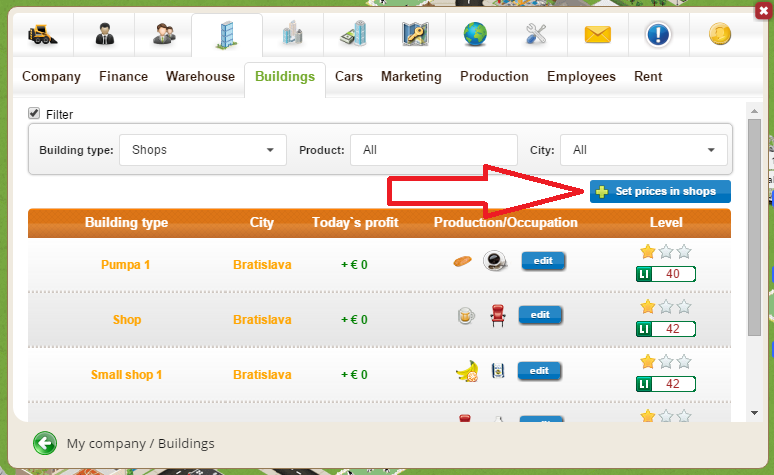 2. Production structure
- We have added more products to the production structure page. You can now see information about production and sales for products that are produced on farms.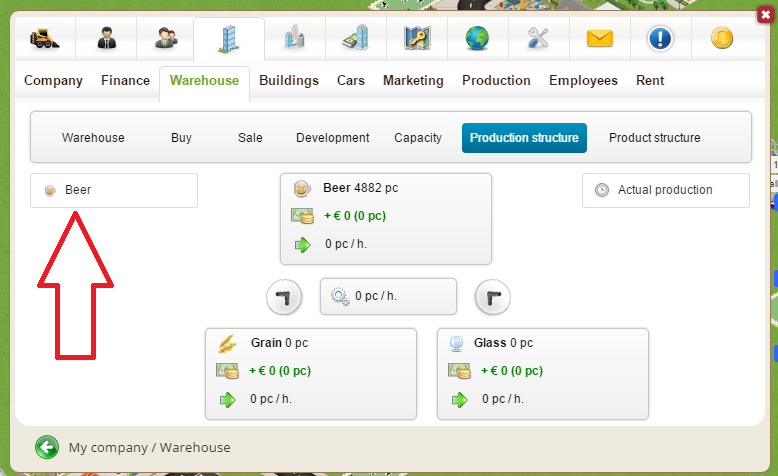 3. Trucks above maximum limit
- because of a bug, some players bought more trucks than is allowed (10,000). This bug was fixed immediately after reporting and we will remove trucks above limit and refund them soon.
The
next update
will be coming soon and will include:
1. Road connection requirement
- each building in the game will require a road connection. This will help avoid weird looking cities. It will not affect existing buildings, only for newly built ones.
2. French language
- we have French translations almost ready, This was done by Maxim Bolduc who offered to translate the game for us in his native language, so thank you Maxim! We will be adding the French language soon.
3. Exploration borehole limit
- some players are still abusing the current limit of boreholes in various ways including the use of multi accounts. Multi accounts are allowed to a limited degree (family members) but otherwise not allowed. We will begin banning these accounts soon after this fix comes into the game and giving out warning points to the main accounts. We are also lowering borehole limit to 30, We are not happy with how people
are using boreholes to claim city`s and unreasonable amounts of `land claim`. We are announcing this a week before implementation.
We are continuing to work on fixing bugs, building auctions (for buildings of larger inactive players) and new bonus tasks.
Have a nice day,
Mark