Hello everyone,
we are bringing today another game update with new features:
1. Dig deeper function
- after mine exhausted all resources, it needed to be demolished and player needed to construct new exploration borehole, explore resources and build new mine. This is history now. We simplified this too and in every mine or oil well you can use function dig deeper and find new resources. We added special feature that allows player to focus only on one resource and he will find more amount of that resource.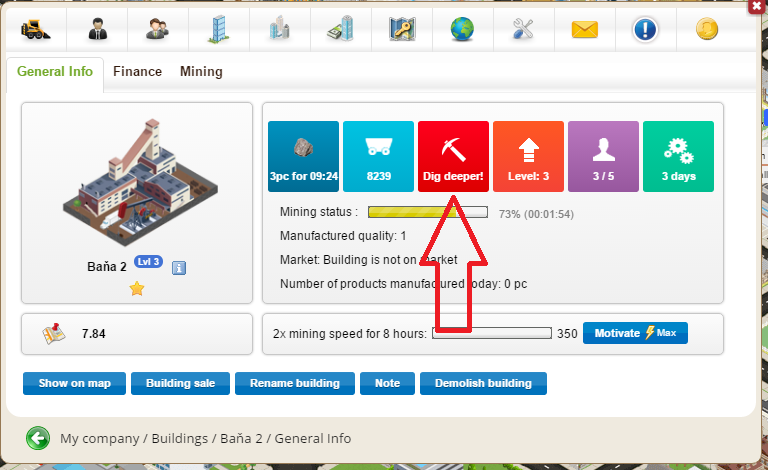 2. Hour income change
- old calculation was little bit confusing, so we change it and we have now two hour incomes:
a) Total hour income - is calculated as all money earned in last 24 hours divided by 24. This total income can be negative, when player is investing money for example to buying buildings.
b) Passive hour income - is calculated as all money earned from sells from shops, rental buildings and buses. This is income that player will get when he is doing nothing or he is not in game.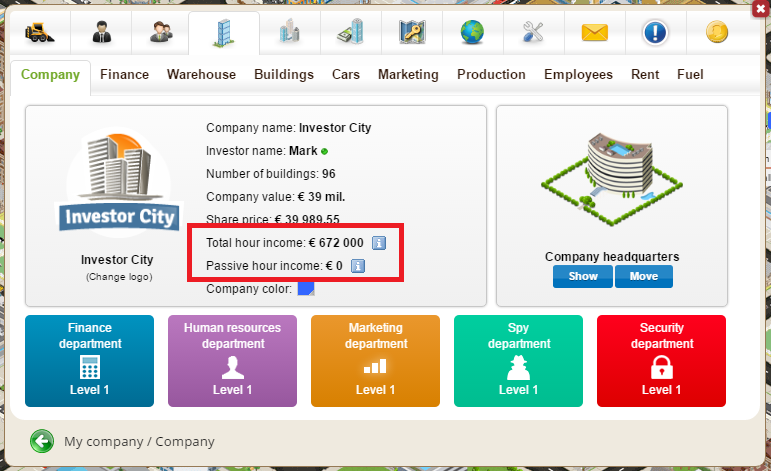 3. Levels for mines and oil wells
- in last update we added building leveling, but not for mines or oil wells. We added it now and in connection with function Dig deeper players will save time constructing new mines or oil wells.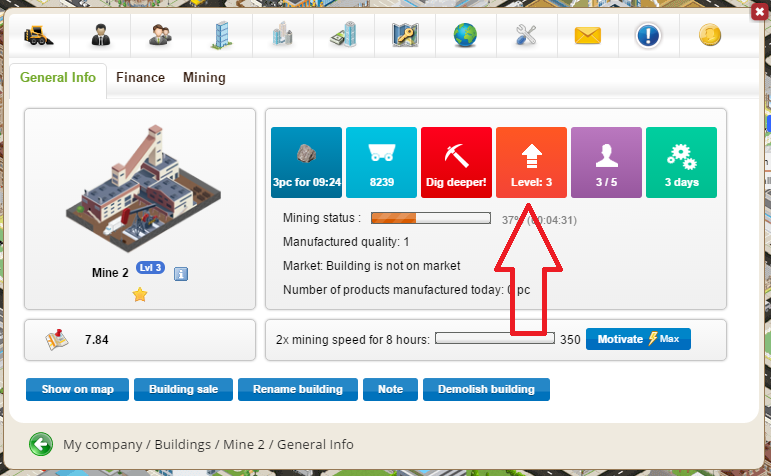 4. Auction money formatting
- we added formatting for big prices in auction.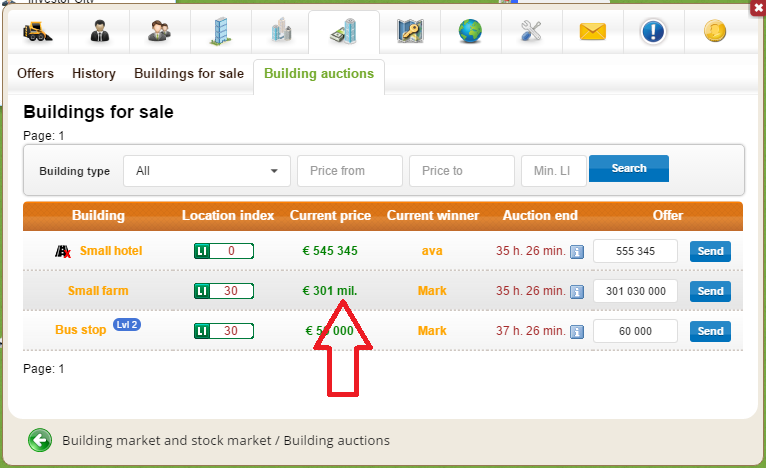 5. Auction
- we added small icon that is identifying buildings owned by city.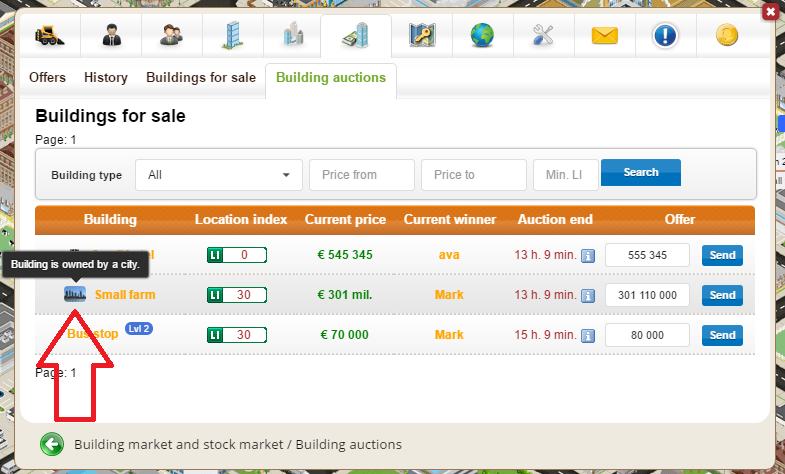 6. Some small bug fixes
- city population increase after building leveling up, building hour income optimization (30 seconds faster and it is not freezing the game), etc.
Have a nice day,
Mark